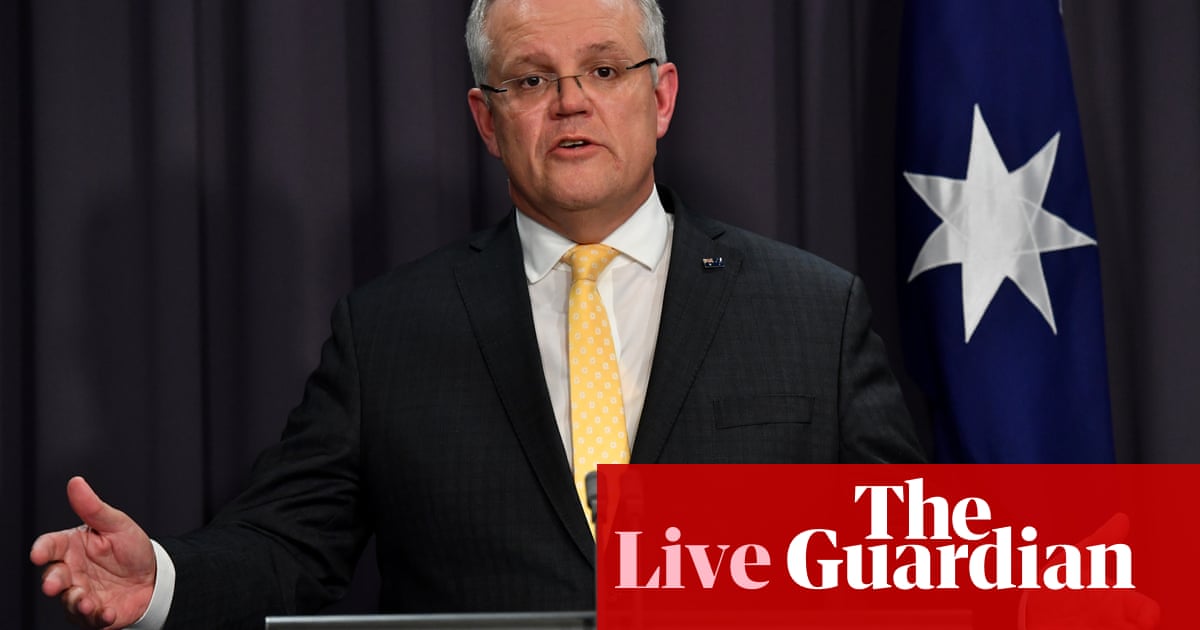 Scott Morrison warns Australians to 'stay at home' as Covid-19 cases top 2,000. Follow all the latest news, live
Scott Morrison's main message last night was to 'stay at home' unless absolutely necessary:



Stay at home unless it's absolutely necessary that you go out. Going out for the basics, going out for exercise, perhaps with your partner or family members, provided it's a small group.

That's fine, but going outside and going out and participating more broadly in the community, unless you're shopping for basics or there are medical needs or you're providing care or support to another individual in another place, going to work and where you cannot work from home.

So that is encouraged, strongly encouraged, to work from home where you can do that. Visits to your premises, to your house, to your residence, should be kept to a minimum and with very small numbers of guests.
This was inevitable – the Tokyo Olympics have been postponed to next year.
They will be called the Tokyo 2020 Games – just held in 2021. All uniforms, banners, and merchandise will carry the Tokyo 2020 logo



The Tokyo Olympics are to be postponed until 2021 after talks between Japan's prime minister, Shinzo Abe, and the International Olympic Committee president, Thomas Bach, led to confirmation of a decision made inevitable by the coronavirus pandemic.

Abe said they had established that cancelling the Games was out of the question, and that Bach had agreed "100%" that a postponement was the most appropriate response to the global disruption.

"We agreed that a postponement would be the best way to ensure that the athletes are in peak condition when they compete and to guarantee the safety of the spectators," Abe told reporters shortly after his conference call with Bach, adding that the Games would be held by the summer of 2021.
Good morning
In case you missed it, overnight, the government has announced more restrictions, following the latest national cabinet meeting.
Among the new closures:



On Tuesday evening Morrison announced that real estate auctions and open houses, markets, personal services including beauty salons, food courts in shopping centres, arcades, amusement parks, play centres, community centres, health and fitness, social sport, cultural institutions and swimming pools will all be closed
Hairdressers can only stay open if customers are limited to 30 minutes (impossible for most women I know, where a toner alone can take 30 minutes)
Weddings are limited to five people – the couple, the celebrant, and two witnesses
Physical trainers get 10 people, spaced out, because that's "their business" (and only outside)
All international travel is now banned, except for a few government and aid workers.
Schools though, are still open, if you choose to send your children in.
Rental relief and commercial arrangements are on the table today. We'll bring you all of that and more as it unfolds.
You have Amy Remeikis with you this morning, and the entire Guardian brains trust working their hearts out to bring you the most up to date and accurate information.
Let's get into another day of this weird, new normal.